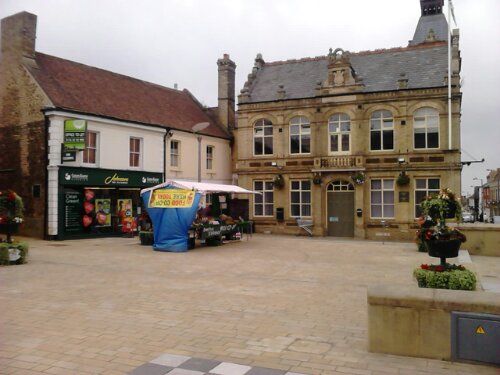 While  cooperatives fortnight is mostly a celebration of how well cooperatives are doing in the UK, this year is tinged with sadness for me because it sees Downham Food Coop stop trading.
This Friday and Saturday will be their last market stall, 9til 1 on the Town Square, aka Clock or Pump square.
As you can see, the downturn has hit the market hard and I guess being the last stall left outside the market square (see picture: it used to have neighbouring stalls!) was just too much. The coop cites shortage of volunteers and trading downturn as reasons for closure.
But if you're near Downham today or tomorrow morning, please take advantage of this last chance to buy some great products in West Norfolk!